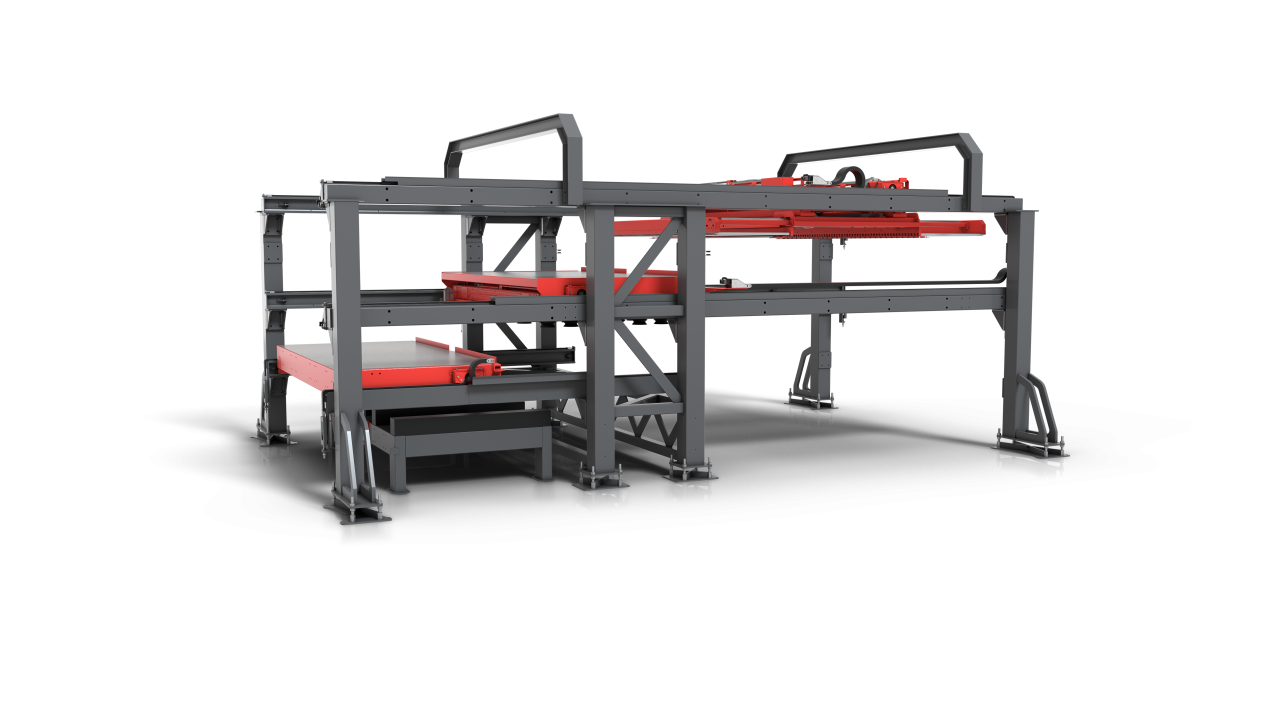 ByTrans Modular: The automation solution that gives wings to your Bystronic laser cutting system
Greater performance thanks to leading technology and concentrated automation know-how: the new ByTrans Modular loading/unloading system serves every order situation with intelligent material handling and optimizes the performance of the laser cutting system. Big advantage: the modularity of the system, making it the ideal solution for practically any sheet metal processor.
For many sheet metal processing companies, automated laser cutting is a critical success factor. Automation solutions for fiber laser cutting offer another decisive advantage here: they increase the utilization of the laser cutting system to the maximum and they relieve the operator of time-consuming material handling. Both of these factors mean that cutting jobs can be carried out faster, more cost-effectively and more flexibly, whether they are large series or small intermediate jobs. This means that the potential of the laser cutting system can be fully exploited.
Fully automated flow of parts
This is where the Bystronic ByTrans Modular comes into play: the new modular automation solution for loading and unloading laser cutting systems. Customers with a laser cutting system have access to a whole range of options and layouts to better meet their automation needs for both large series and small order batches. For example, the management of the unloading of large parts or the possibility of recovering the residual sheet, among others.
The automation solution that grows with you
Automation tailored to customer needs with a high degree of configurability makes it possible to achieve short cycle times, thus increasing productivity as well as significantly reducing operator workload.
Starting from four predefined packages (Basic, Flex 1, Flex 2 and Twin), the system adapts to the wishes and needs of the customers. From the compact Basic variant to the comprehensive Twin solution with the possibility of handling different jobs in different cells simultaneously - the ByTrans Modular offers a solution for every automation requirement.
The next step in perfecting low-manpower or unmanned sheet metal processing is the connection to BySort, the fully automated parts sorting system.
Seamless connectivity
The new structure design makes the connection to Bystronic storage systems much easier, thus expanding the possibilities of lights-out production.
The new web-based user interface allows the entire automation to be controlled from the laser touchscreen, but also allows additional panels to be integrated in case of larger systems.
New software features also allow the possibility to manage multiple laser cutting systems within the same automation solution, hence creating working cells with extended production capabilities.